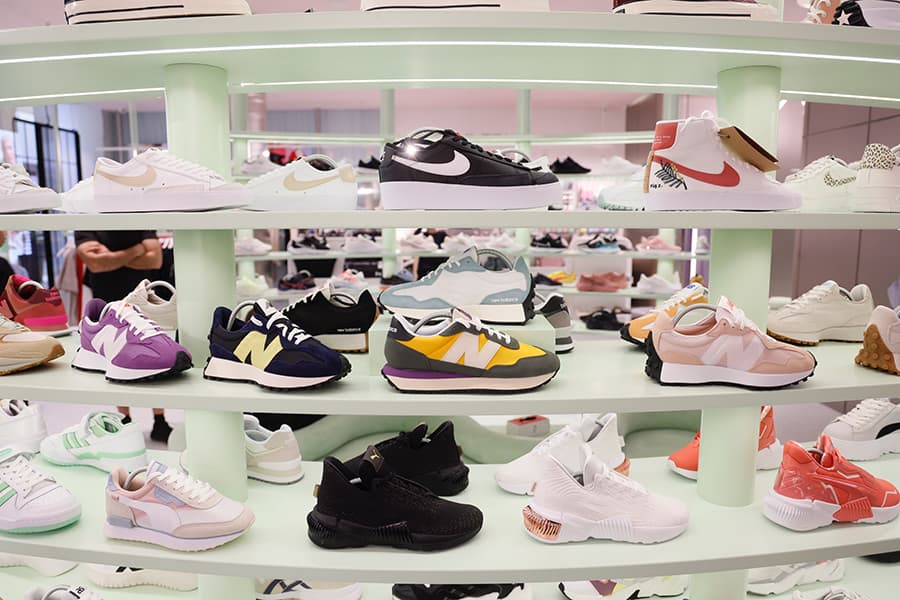 [ad_1]
In a first for the Westfield portfolio in Western Australia, Westfield Booragoon today announced the arrival of multi-brand retail leader and luxury sportswear pioneer, Stylerunner. Offering a selection of the world's most sought-after sportswear brands, the new Stylerunner location will feature on-trend sportswear and emerging brands at Westfield Booragoon starting Wednesday, September 15, 2021.
Founded in 2012, Australian retailer Stylerunner operated as a pure online retailer for eight years before opening in its first retail store in 2020. Now Stylerunner will offer its most popular brands including Adidas, Nike, The Upside and Stylerunner The Label. to the community of Westfield Booragoon.
Stylerunner Managing Director Ryan Edelmuth said: "We are delighted to bring Stylerunner to Booragoon. There is so much potential in Western Australia, and we are delighted to provide the community with a destination to purchase all of their active needs.
To celebrate the launch, Westfield Booragoon will host a pop-up sneaker customization space with Perth-based fashion illustrator Pippa McManus. Pippa will personalize sneakers purchased from Stylerunner by Westfield Plus members from Thursday September 16 through Saturday September 18.
On opening day and on weekends, free cupcakes will be available in the Stylerunner treat cart for all customers, and Westfield Plus members who spend over $ 100 in-store will receive an exclusive maintenance kit for them. Stylerunner sneakers to purchase while supplies last.
Scentre Group Regional Center Experience Manager, Lachlan Monfries, said: "We are delighted to welcome Stylerunner to Westfield Booragoon. As the first of the Westfield portfolio in Western Australia, the opening of the new Stylerunner store demonstrates our continued commitment to deliver the brands and experiences that meet the interests of our customers. We encourage all of our customers to visit the new Stylerunner store and take advantage of the in-store celebrations and activations that will take place throughout the opening weekend.
The new Stylerunner store comes as Westfield Booragoon expands its fashion, beauty and lifestyle portfolio by welcoming a range of new retailers to the center this year including Hype DC, Bailey Nelson, Kailis Jewelery, Ghanda Clothing, Gorman, Footlocker, Oscar Wylee, Decjuba, MJ Bale and Bang on Brows; as well as updated amenities from L'Occitane and yd. and the expansion of home lifestyle retailer, Bed Bath N 'Table.
The first 10 visitors to the store on opening day will receive a $ 50 Stylerunner gift card. The giveaway is expected to continue over the weekend, as the first 10 Saturday visitors will receive a free cap from The Upside and the first 10 Sunday visitors will receive a bag from On Running.
[ad_2]