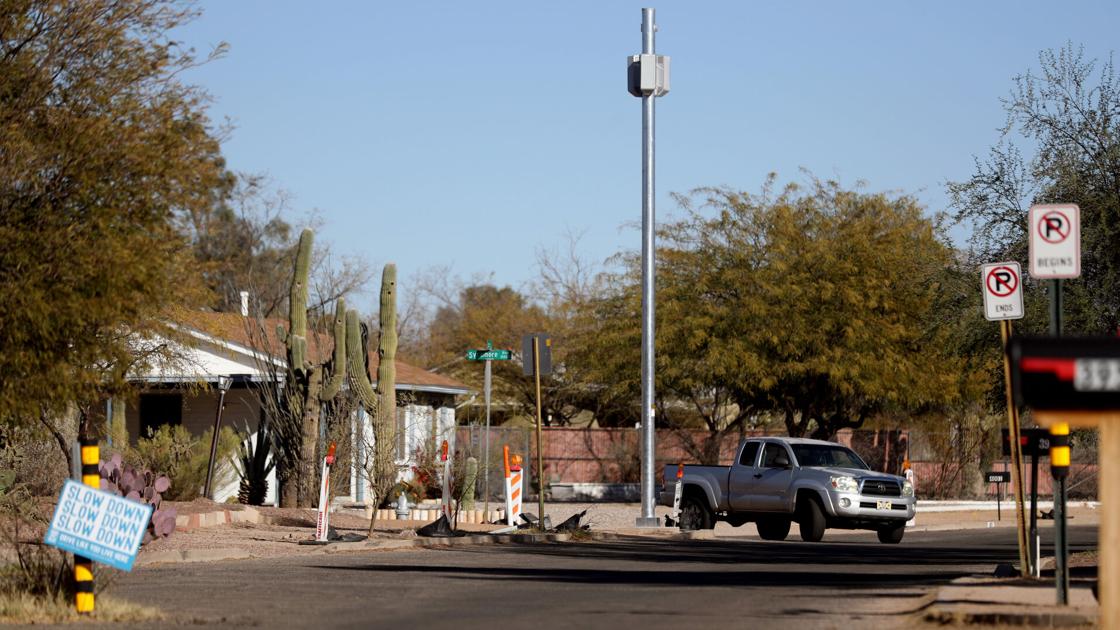 While the city does not have the power to decide on the specific location of 5G poles, the new manual sets out general requirements that will influence where carriers can install them.
New poles should be installed at least 150 feet from any "existing verticality," such as a lamppost or stop sign. The rule is designed to encourage carriers to 'co-locate' or install 5G equipment on existing structures rather than building new poles.
"This will necessarily force a conversation about co-location, because I guarantee you that within 150 feet of almost any one of these things in a residential area, there is either a utility pole or a lamp post," Kozachik said. about the layout.
The change has raised concerns among private companies that could face additional costs or logistical challenges as they work to adapt to the new rules, according to city and company officials.
Co-location will force providers like Verizon and Tucson Electric Power to share a single utility pole, which could hamper access to equipment or prove costly if the poles need to be replaced.
"Anytime another company wants to tie their facilities to our poles, we just need to make sure there is no impact on our own operations," said Joe Barrios, spokesperson for TEP. "Let's say a telecom company wants to tie something to one of our poles, we need to examine the pole to make sure it can accommodate this additional equipment. "