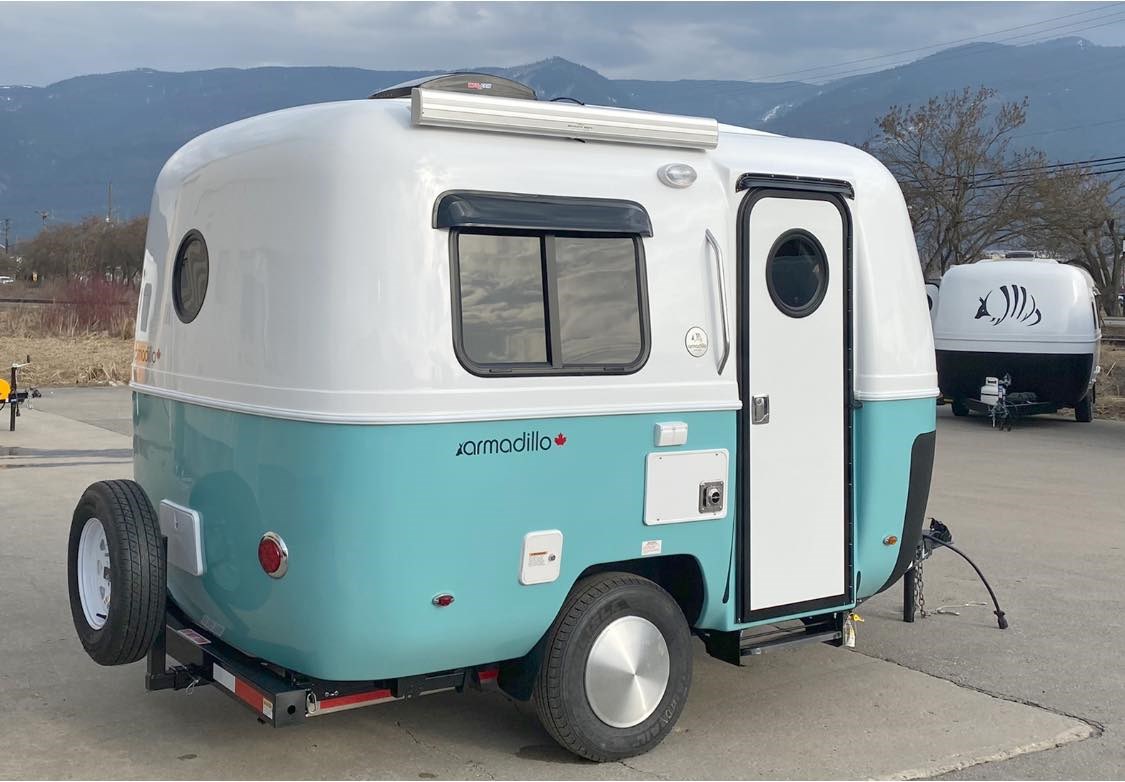 Brothers Mike and Jason Jong are doing a thriving business in their family travel trailer manufacturing business in Armstrong, British Columbia, after years of development.
When we first introduced Armadillo Trailers in 2019, the company was producing four units per month and recently ramped up operations to have the capacity to do eight to ten. Even at this rate, they are struggling to keep up with demand.
Mike Jong tells Vancouver Is Awesome that it's "a good deal", and that they've spent this year building their new facility.
They are clearing a one-year backlog of orders, which is not uncommon in this industry – their competitor Escape Trailer in Chilliwack currently has a two-year wait.
Beyond the expansion of the manufacturing plant, Jong notes that another novelty is their Backpack model trailer.
Slightly more square than the original and half a foot longer, it offers a few more options in terms of floor plans. One of those options is a bathroom.
Fans of the classic Boler fiberglass trailers (made in Canada 1968-1988) will recognize the original Armadillo model, as it is built using one of Boler's original molds.
The mold for their new backpack model was created by a man named Larry Smith, for a company he previously ran called True Form in Vernon, BC. This is the first time it has been used.
As Jong recounts, after Smith made the mold, he fell ill and had to give up his business. He brought the mold to Armadillo, telling the Jong brothers that they were the ones who should bring it to life.
Right before Smith passed away, he got to take a look at the finished product he envisioned and the Jongs made.
The company's future plans include making a larger model, so that "families with three or more children" can sleep in it comfortably.
The company only offers direct sales at this point, eliminating the middleman.