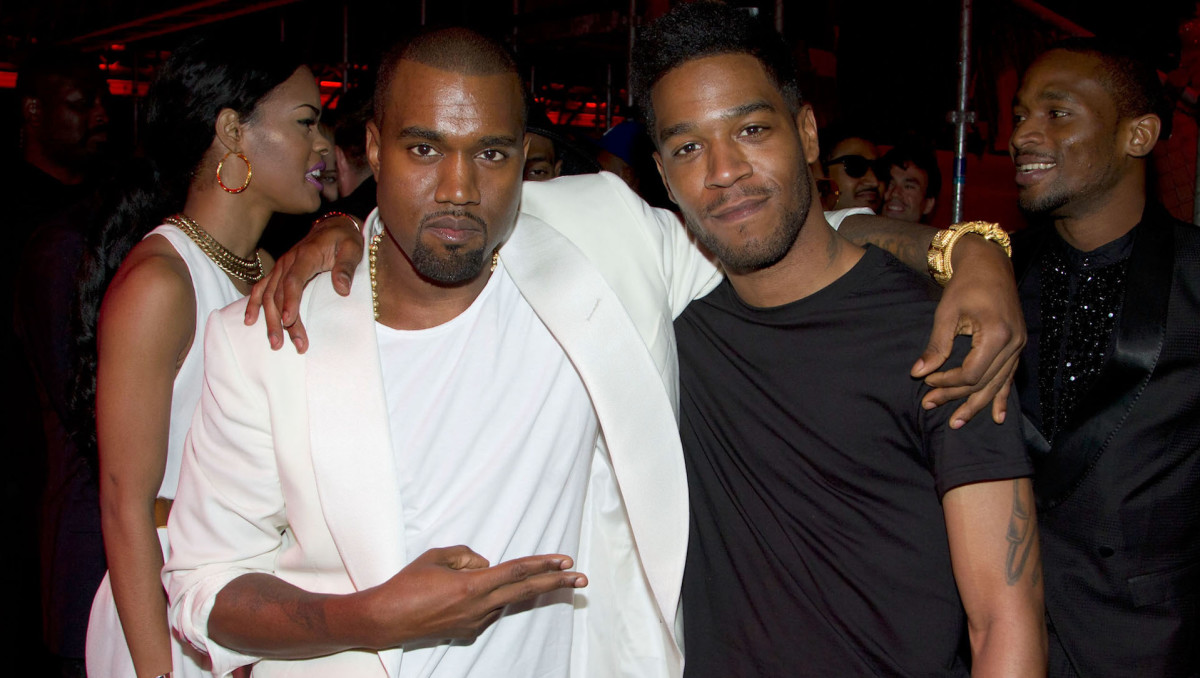 Kanye West is back on Instagram and has taken a shot at his friend-turned-enemy Kid Cudi.
Kanye posted another incendiary front-page headline on his IG which this time read, "Kasper Rørsted also dead at 60."
The headline was meant to be a swipe at the CEO of Adidas, who will step down in 2023. In fine print at the bottom of the newspaper, it read: "I know what you're thinking… who is Kasper?" but even less important who is Kid Cudi?
Kanye added in the caption, "I'm not here to be liked, I wouldn't like it to go away."
Ye has recently been a fan of antagonistic fake diaries. He previously used the same method to troll Pete Davidson about his breakup with ex-wife Kim Kardashian. Kanye's very public and vitriolic hatred for Davidson is also what contributed to his falling out with Kid Cudi, as the Man on the Moon the rapper has been friends with the SNL comedian for years.
The Yeezy mogul also previously slammed Adidas for celebrating its brand's Yeezy Day holiday on Aug. 2, noting in a direct message to Complex's Instagram that "Adidas came up with the idea of ​​Yeezy Day without my approval." He went on to say that the brand has also reissued older Adidas Yeezy styles, designed Yeezy colorways and hired employees for the line, all without his approval.
Ye also ripped Adidas in June for producing what he believed to be a pirated version of its popular Yeezy Slides. The shoe in question was sold as the Adilette 22 Slides, which the donda the rapper said it was a blatant scam. He again targeted the brand's CEO, Kasper Rørsted.
"For Kasper, I no longer stand for this blatant copying," he wrote. "To all of sneaker culture…This is for anyone who wants to express themselves but feels like they can't get their contract fired or be called crazy…These shoes represent the disrespect that people in power have for talent."
Kanye also took aim at Gap on Wednesday, posting a short social media post slamming the brand for canceling a photo shoot he had planned with his kids at the last minute and for copying his Yeezy Gap Engineered by Balenciaga line he has with the company.
Ye then followed up the criticism with a six minute video call to Gap in which he is seen reaffirming his commitment to the brand and his larger "life mission" with the company.
"This country is built on industry, and with us, collectively, we all have a responsibility to bring it back. … We can do it with this team," he said in part. "It's bigger than us, and we shouldn't argue with each other. But I say I have to pull this sword out of the stone. Trust me or I'll show you. … You will see it.