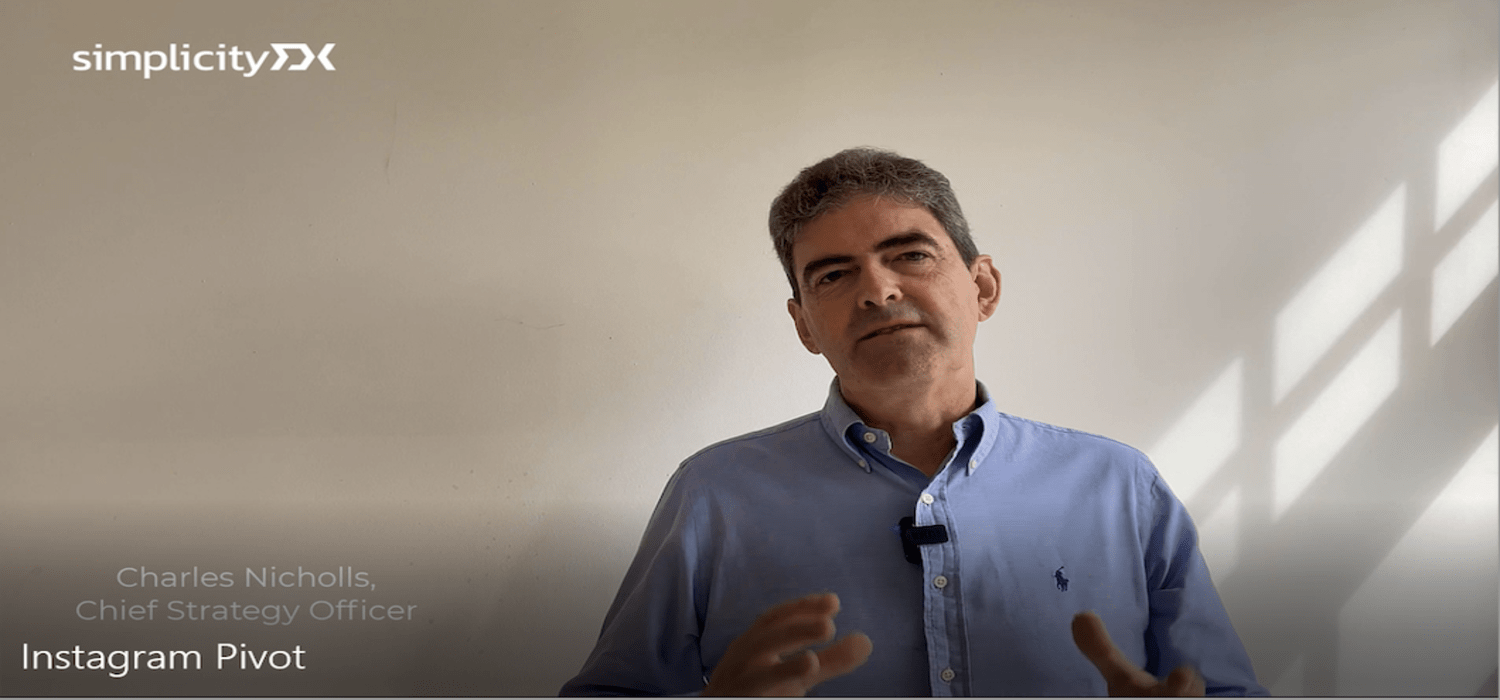 SAN DIEGO-
SimplicityDX, the leading experience company, today announced a new Instagram online shopping study that explains what went wrong with Instagram Checkout and showcases social commerce's biggest opportunity for retail brands. A short explanatory video is available at www.youtube.com/watch?v=5DzUT88jE9c.
The news that Meta's Instagram will pull back from its online shopping drive confirms what many have considered inevitable for some time. According to media reports, Instagram is shutting down its Shopping page and replacing it with a simpler, less personalized version.
"Social commerce is going through a metamorphosis, underscored by the news that Instagram is divesting from shopping," the social commerce expert explained. Charles Nichols, co-founder and Chief Strategy Officer at SimplicityDX. "Our research reinforces what we already know: avoid social payments and drive traffic to the brand's site. This is where customers want to buy and where brands need to sell.
A decade of missteps
The industry has been talking about the intersection between social (where customers spend their time) and e-commerce (where customers go to shop) for over a decade. Thinking back to 2011, it didn't take off at the time. In 2014, Twitter and Facebook launched "buy buttons" again, but later killed them. Now in 2022, Meta is retreating again.
"Social media's motivations for wanting to convert sales within their platforms stem from their avid desire for customer data," Nicholls explained. "As cookies become increasingly problematic for targeting advertising, first-party data is pure gold."
Since the networks are used by multiple brands, they can build a rich profile of each consumer as they shop across different product categories and brands. Very few companies have this data and the consent to use it, and it's a great basis for targeting advertising in a post-cookie world.
Given this, it is clear that social networks have sought a different revenue stream from online shopping, which would also help boost ad sales.
When Instagram launched its Checkout feature in March 2019, an A-list of 26 brands featured prominently among early adopters, including Adidas, Burberry, Dior, H&M, Kylie Cosmetics and Prada. Today, nearly a quarter of those launch partners no longer use Instagram Checkout, but instead drive traffic to their brand's e-commerce stores. Brands leaving Instagram Checkout include Michael Kors, Prada, Dior, Balmain and Uniqlo.
Instagram also waived its usual 5% referral fee for these launch partners, but that still wasn't enough to keep them sticking around.
The challenges of today's online shopping experience
There are three main reasons why brands try and then reject social payment:
Brands want to control the shopping experience.
The shopping experience on social media is far from what it should be for many brands. A big part of shopping fun is the brand experience itself, and brands want to control that from start to finish. This is problematic on social media, not only because the look and feel is different and the amount and type of content is limited, but also because many real business processes on social media are far from be perfect.
Take inventory synchronization, for example. Looking at a purchase on Instagram, the item was shown as available at the time of purchase, and purchase confirmation duly followed. However, two days later the order was canceled – with no real explanation – as the item was out of stock.
"This is symptomatic of a larger issue with all social platforms in that the social fund is out of sync with real-time inventory," Nicholls revealed. If the customer had purchased the item directly from the brand's e-commerce site, the purchase would likely have been successful. These types of experience faux pas are very problematic for customers buying on social media, where trust is the main thing holding customers back from buying. Nor is it the type of experience most brands want to provide that will encourage customers to come back again and again, becoming loyal and profitable buyers over time.
Brands want data and consent.
Many brands focus on first-party data creation with consumer consent to market. The combination of stricter consumer privacy legislation and the disappearance of third-party cookies has highlighted this as strategically important. The reasons are obvious: the cost of acquiring customers is so high that merchants almost always make a loss on the first sale. Only repeat sales are profitable, brands lose $29 on average for each new customer acquired.
Selling through marketplaces or social media almost always means no ownership of customer data and no right to contact those customers to get the repeat sale.
Consumers prefer to shop on the brand's website.
Overwhelming evidence shows that while many consumers love social media to discover new products, almost three-quarters prefer to pay on the brand's website. For consumers who checkout on social media and need to return a product, our research shows that 66% were unlikely to make another purchase on social media because of the difficulty in returning products.
But it's clear that customers are spending more and more time on social media (2.5 hours a day on average), and marketers plan to reach those consumers by devoting 25% of their digital ad spend to social media. social platforms this year.
The biggest opportunity in social commerce
"So the opportunity is not to create and maintain a duplicate e-commerce store on social media, but rather to leverage the strengths of social media as a place where customers can discover new products and then check on the brand's site," Nicholls suggested.
Perhaps what social media has still misunderstood is how people buy. Only a small percentage of purchases are impulse purchases, where a consumer discovers a product for the first time and buys it instantly.
Most often, buyers make a sequence of visits in time before making a purchase, considering, deciding and then buying. During this journey, the customer can seek reassurance about the authenticity of the product, its fit, what others think of it, and check their finances. Finding a social post that the customer saw a few days ago is notoriously difficult, which makes the consideration phase and the eventual decision to buy very problematic on social networks.
Given the latest Instagram news and the current state of social checkout in general, it's likely that social checkout won't be a big hit the third time around. Rather, the biggest opportunity is to leverage social media for new customer acquisition and drive traffic to the brand's site.