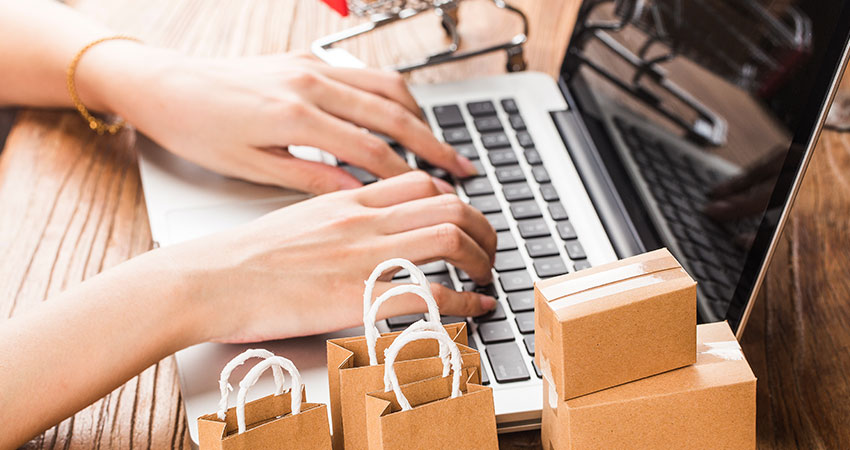 The direct-to-consumer model of selling, once dominated by small brands only online, is evolving as big brands and manufacturers seek to develop their own DTC presence. And last year's global pandemic accelerated the trend.
DTC's e-commerce sales in the United States grew 45.5% last year, according to eMarketer, and big brands like Adidas, Under Armor and Levi's have taken the leap. Nike is also investing more and more in DTC. The sportswear giant has severed ties with more than a dozen retailers in the past year alone. Even big CPGs like Kraft Heinz and Nestle and take its popular brands like KitKat bars DTC, the latter opening a luxury pop-up store in the UK at the end of 2019.
At first glance, it seems like a no-brainer: Cut out the middlemen, increase margins, gain insight into customers in an increasingly crowded retail market that's hard to find through third-party channels and retailers. However, this pivot will still be difficult for the big brands. Let's take a look at some of the barriers and lessons retailers can learn from those who have been successful.
Getting to know the modern digital consumer
To sell directly to your customers, you need to know who they are. DTC brands have flourished because of their ability to connect on a personal and personalized level with customers. In this world, authenticity is key, whether it is a charismatic founder or a company's social agenda. Consumers look for brands that match their personal values.
Companies that have been around for decades have spent a lot of time and energy revamping their messages on issues like sustainability. Levi's, for example, rebranded the company's homepage with a "Buy Better, Wear Longer" campaign aimed at reducing clothing consumption and waste.
As relationships with brands become more and more personal, customers are also looking for shopping experiences that are tailored to their needs. A 2019 InfoGroup survey found that 90% of U.S. consumers find posts that aren't personally relevant to them boring.
Large companies need to rethink how to reach massive customers without benefiting from store segmentation. Consumers don't want to scroll endlessly with a multitude of products. They want highly organized and visually appealing sites that allow them to experience products digitally. Social media platforms like Instagram have driven this trend. Influencers bring products to life through images and videos, raise buyers' expectations, and connect them directly to the brands they want.
Cut the product catalog
Many of them invest and sell now DTC have spent decades developing their product lines and sales channels. Adidas was originally founded to produce just one type of soccer cleat. It now not only sells athletic shoes for just about every sport on the planet, but it also produces professional-grade clothing, backpacks, glasses, game balls, and more. Companies are expanding their product lines to capitalize on customers' brand loyalty, but what happens when you have to market them all through one website?
Nike is another perfect example. The company has a Library of Congress-sized product catalog and a massive customer base spanning generations, pros and weekend warriors.
As big brands begin to reduce their in-store presence in favor of a direct model, many may find it difficult to attract and serve each audience with a store-like assortment while remaining user-friendly. At the moment, this is not really the case. Take my daughter, a competitive soccer player who wanted a specific goalie glove that wasn't available in her size at a nearby retailer. We went to the big brand's website, which was nearly impossible to navigate, let alone their extremely limited search capability for the product we knew they were making and advertising. Breaking up is hard to do, just like DTC.
Big brands that haven't yet done so need to structure their web presence in a thoughtful way so that customers can find what they need with as little frustration as possible. It is not easy. One solution is to choose sub-brands to offer a narrower selection, and then develop additional "microsites" to support them. But which brands are selected, and which products are left to retailers, while covering all niche consumer touchpoints? It is an incredibly complex business problem.
Join the dots
Barring another global pandemic, traditional retailers are not going anywhere. While COVID-19 has certainly accelerated the growth of e-commerce, a 2019 Shopkick survey found that hands-on product experience makes a shopper more inclined to buy. This is where the unification of sales channels becomes invaluable.
Shoppers expect to seamlessly switch between in-person and online purchases, buying from their phone one day and in a store the next. Expect trends like BOPIS and The Sidewalk to hold on, making connecting your online and in-store inventory crucial. Levi's has already rolled out in-store shipping functionality, as well as associate ordering and two-day shipping. Other brands, like Madewell, the clothing subsidiary of J.Crew, are launching mobile apps aimed exclusively at loyal customers, making it easier to browse and shop in different places.
Many big brands seem to be going down this road for the long haul. Levi's is buying back vacant storefronts across the United States as part of a plan to add them to its 40 retail stores and 200 outlets. The CEO of Nike has long-term plans to transform into a technology-driven DTC brand. I expect them to be successful, but they will first need to overcome some basic issues and get to know their customers enough to create unique and seamless online shopping experiences while continuing to determine where retailers are located. 'integrate.
Jimmy Duvall is Product Manager at Wholesale trade